Description
Did you know that Gustave means prosperity?
Happy atmosphere at your table & the great tradition of old-style.
Do you see tradition as a precious asset? Discover the most authentic French tableware and let your imagination run riot... by combining the Royal style with exquisite pearl-effect colors and ultra-modern materials. With the «French Tradition» collection, it all comes down to innovation!

The large Sabre cheese knife allows you to serve all types of cheese.
Size:
24 cm
Care:
Dishwasher safe (maximum heat 55°C recommended)
Brand:
SABRE Paris
Materials:
18/10 stainless steel for non-sharp items / AISI 420 steel for sharp items ; acrylic handles ; st. steel connector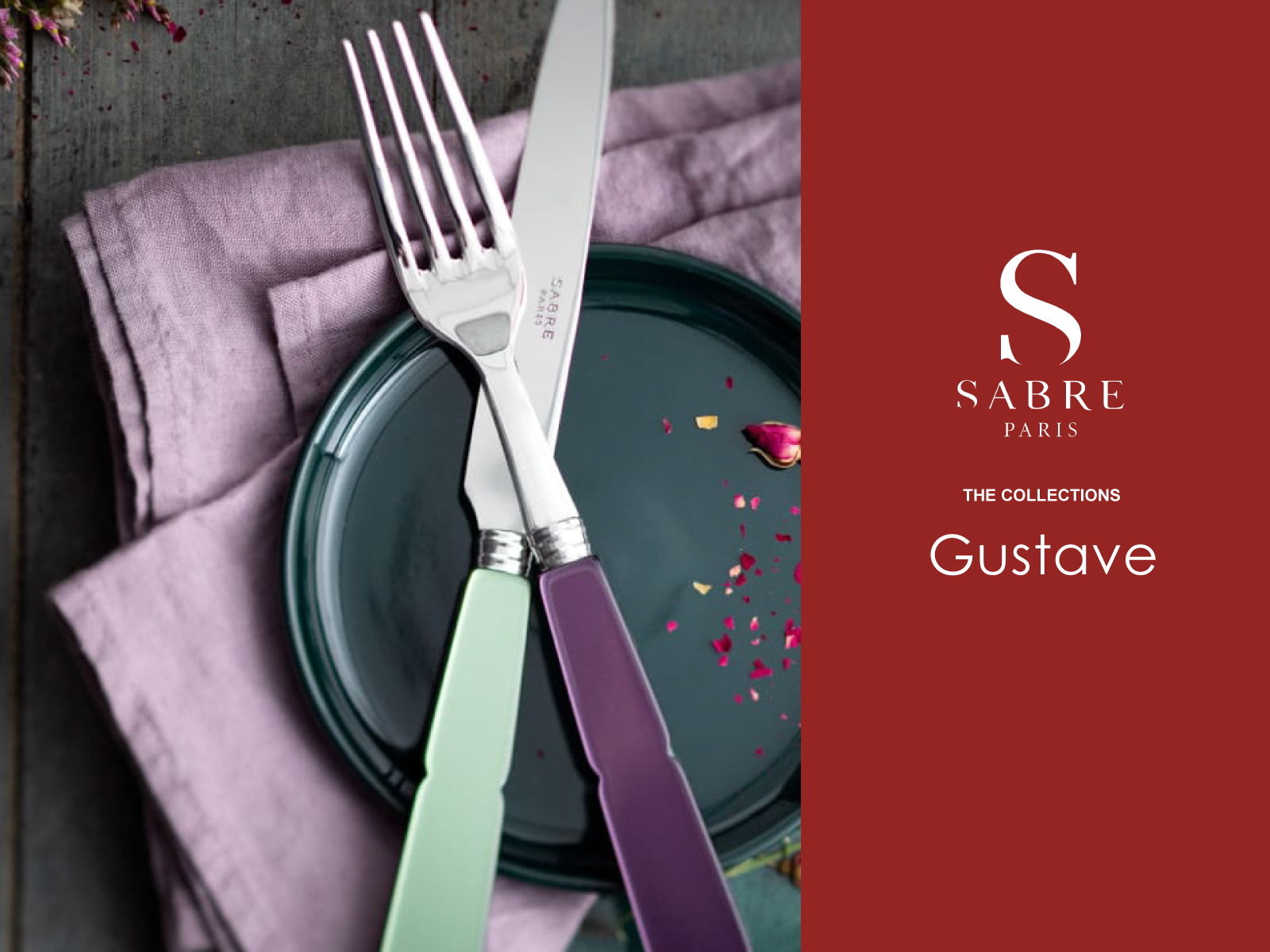 A sense of elegance, color and fun since 1993
As Francis Gelb, creator of the Sabre brand, says himself being born with a silver spoon in your mouth creates vocations.
The son of a goldsmith family and immersed in the arts of the table from a very young age, he wanted to combine the meticulous work of craftsmanship with his taste for color, materials and shapes. Sabre has become the embodiment of a table of madness!
When Francis and Pascale met it marked a turning point in their lives. And for the brand as well. To be in love is to be capable of anything and, above all, of creating beautiful things. Pascale and Francis broke with convention by creating the first gingham cutlery design, presenting their cutlery in metal pots like a bouquet of flowers, boldly offering 21 colors for one and the same range. And the story doesn't end there...
Sabre, a stab in the back of traditional table arts! Cheerfulness, fantasy and a dash of audacity are invited to all your meals.
Sabre considers the dining table to be the largest social network in the world! Indeed, what could be better than sharing a delicious meal with family or friends? And to make these moments unforgettable every time, add color, good humour, chic style, elegance and fantasy to your table. Everything is allowed and everything is possible with Sabre.
At Sabre, even the manufacturing process is a break with tradition. The workshop is the heart of Sabre. Usually, cutlery manufacturers make all or some of the elements that make up the cutlery. Assembly is often sub-contracted out in order to keep only the noble part of the process in-house: the forging or polishing. We have taken the opposite approach: make nothing and assemble everything. The result? 100% efficiency and responsiveness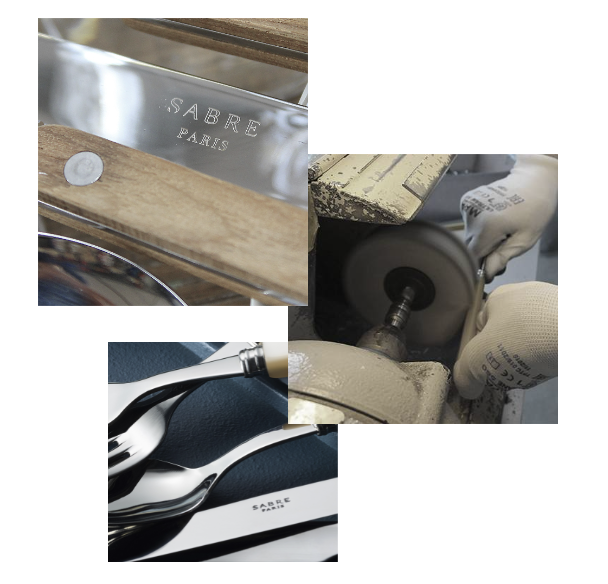 Customer Reviews
{{'product.product_review.no_review' | translate}}